Dublin to Lagos - from €44800
Offer valid from:

15 January 2019

till

31 May 2019

Travel period from:

22 April 2019

till

31 May 2019

Min number of days:

4 Nights

Max number of days:
Non-refundable:

No

Changes for a fee:

No
prices from
€44800

Ethiopian Airlines
This offer is the lowest possible rate for this destination. Choose your flight days to see if this offer is available for your travel period. Due to frequently changing airport taxes, some price differences may occur. If the offer is not available we will offer an alternative to this.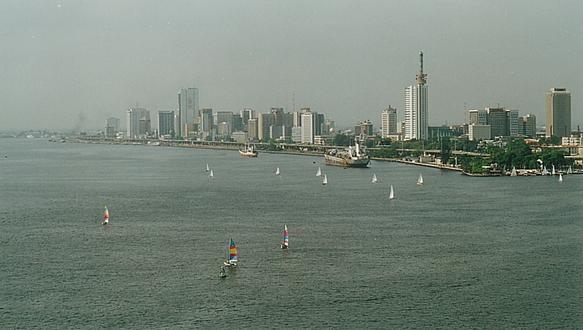 Lagos
Lagos is a port and most populous city in Nigeria. Lagos is the second fastest growing city in Africa and the seventh fastest growing city in the world. There is no officially aggregated record of the population of Lagos - as a metropolis. Lagos was originally inhabited by the Awori subgroup of the Yoruba people
Under the leadership of their Olofin, the Awori moved to an island now called Iddo and then to the larger Lagos Island. In the 15th century, the Awori settlement was attacked by the Benin Empire following a quarrel, and the island became a Benin war-camp called "Eko" under Oba Orhogba, the Oba of Benin at the time.

Lagos is a metropolitan area which originated on islands separated by creeks, such as Lagos Island, fringing the southwest mouth of Lagos Lagoon while protected from the Atlantic Ocean by long sand spits such as Bar Beach, which stretch up to 100 km east and west of the mouth. From the beginning, Lagos has expanded on the mainland west of the lagoon and the conurbation, including Ikeja (which is the capital of Lagos) and Agege, now reaches more than 40 km (25 mi) north-west of Lagos Island. Some suburbs include Ikorodu, Epe and Badagry, and more local councils have recently been created, bringing the total number of local governments in Lagos to 57.
*Source of information: Wikipedia.