Dublin to Hong Kong - from €49000
Offer valid from:

01 February 2019

till

03 September 2019

Travel period from:

03 September 2019

till

06 December 2019

Min number of days:

7nights

Max number of days:
Non-refundable:

No

Changes for a fee:

No
prices from
€49000

Turkish Airlines
This offer is the lowest possible rate for this destination. Choose your flight days to see if this offer is available for your travel period. Due to frequently changing airport taxes, some price differences may occur. If the offer is not available we will offer an alternative to this.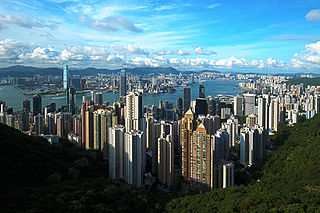 Hong Kong
Hong Kong is one of the two Special Administrative Regions of the People's Republic of China. It is situated on China's south coast and it is known for its expansive skyline and deep natural harbour. With a land mass of 1,104 km2 (426 sq mi) and a population of seven million people, Hong Kong is one of the most densely populated areas in the world


Under the principle of "one country, two systems", Hong Kong has a different political system from mainland China. Hong Kong's independent judiciary functions under the common law framework. Hong Kong Basic Law, its constitutional document, which stipulates that Hong Kong shall have a "high degree of autonomy" in all matters except foreign relations and military defence, governs its political system. Although it has a burgeoning multi-party system, a small-circle electorate controls half of its legislature. The head of the government, Chief Executive of Hong Kong is chosen by an Election Committee of 400 to 1,200 members, a situation that will be in effect during the first 20 years of Chinese rule.

As one of the world's leading international financial centres, Hong Kong has a major capitalist service economy characterised by low taxation and free trade, and the currency, Hong Kong dollar, is the eighth most traded currency in the world. The lack of space caused demand for denser constructions, which developed the city to a centre for modern architecture and the world's most vertical city. Hong Kong has one of the highest per capita incomes in the world. The dense space also led to a highly developed transportation network with public transport travelling rate exceeding 90 percent, the highest in the world.
*Source of information: Wikipedia.