Dublin to Rio de Janeiro - from €65600
Offer valid from:

08 May 2020

till

26 June 2020

Travel period from:

10 June 2020

till

10 March 2021

Min number of days:

3Nights

Max number of days:
Non-refundable:

No

Changes for a fee:

No
prices from
€65600

Delta Air Lines
This offer is the lowest possible rate for this destination. Choose your flight days to see if this offer is available for your travel period. Due to frequently changing airport taxes, some price differences may occur. If the offer is not available we will offer an alternative to this.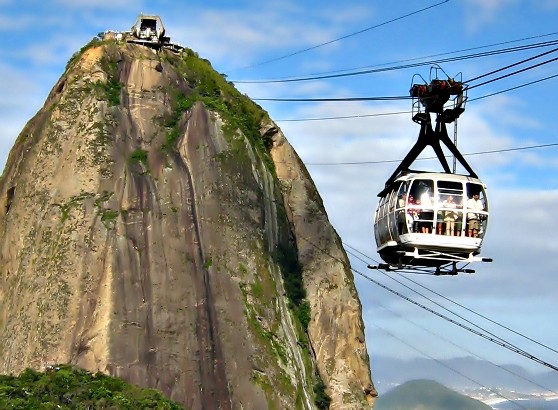 Rio de Janeiro
Rio de Janeiro is the capital city of the State of Rio de Janeiro, the second largest city of Brazil, and the third largest metropolitan area and agglomeration in South America, boasting approximately 6.3 million people within the city proper, making it the 6th largest in the Americas, and 26th in the world
Rio de Janeiro has become a home of a World Heritage Site named "Rio de Janeiro: Carioca Landscapes between the Mountain and the Sea", as granted by UNESCO on 1 July 2012 in the category Cultural Landscape.

The city was the capital of Brazil for nearly two centuries, from 1763 to 1815 during the Portuguese colonial era, 1815 to 1821 as the capital of the United Kingdom of Portugal, Brazil and Algarves, and 1822 to 1960 as an independent nation. Rio is nicknamed the Cidade Maravilhosa or "Marvelous City".

Rio de Janeiro is one of the most visited cities in the southern hemisphere and is known for its natural settings, carnival celebrations, samba, Bossa Nova, balneario beaches such as Barra da Tijuca, Copacabana, Ipanema, and Leblon. Some of the most famous landmarks in addition to the beaches include the giant statue of Christ the Redeemer ("Cristo Redentor") atop Corcovado mountain, named one of the New Seven Wonders of the World; Sugarloaf mountain (Pão de Açúcar) with its cable car; the Sambódromo, a permanent grandstand-lined parade avenue which is used during Carnival; and Maracanã Stadium, one of the world's largest football stadiums.
*Source of information: Wikipedia.