Dublin to Johannesburg - from €43200
Offer valid from:

19 December 2019

till

30 January 2020

Travel period from:

08 January 2020

till

31 March 2020

Min number of days:

4 Nights

Max number of days:
Non-refundable:

Yes

Changes for a fee:

No
prices from
€43200

Ethiopian Airlines
This offer is the lowest possible rate for this destination. Choose your flight days to see if this offer is available for your travel period. Due to frequently changing airport taxes, some price differences may occur. If the offer is not available we will offer an alternative to this.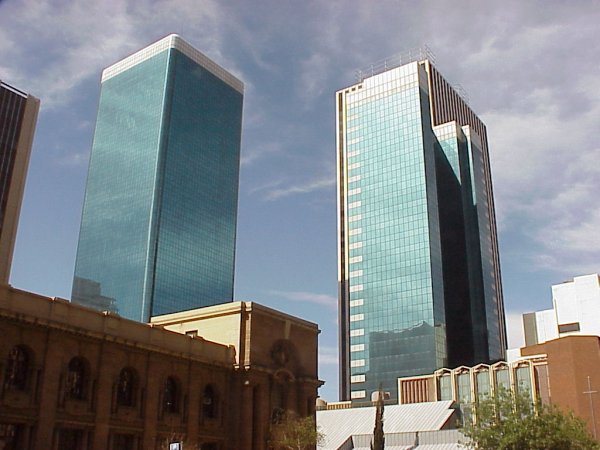 Johannesburg
Johannesburg is the largest city in South Africa, by population. Johannesburg is the provincial capital of Gauteng, the wealthiest province in South Africa, having the largest economy of any metropolitan region in Sub-Saharan Africa. The city is one of the 50 largest metropolitan areas in the world, and is also the world's largest city not situated on a river, lake, or coastline
It claims to be the lightning capital of the world, though this title is also claimed by others.

Johannesburg is served by two international and one domestic airport. O.R. Tambo International Airport, the largest and busiest airport in Africa and a gateway for international air travel to and from the rest of Southern Africa is to the east of the city and Lanseria International Airport to the west. Rand Airport to the south east only handles general aviation flights, though it has the capacity for large jet aircraft.

Johannesburg includes Soweto, which was a separate city from the late 1970s until the 1990s. Originally an acronym for "South-Western Townships", Soweto originated as a collection of settlements on the outskirts of Johannesburg populated mostly by native African workers in the gold mining industry. Eventually incorporated into Johannesburg, the apartheid regime (in power 1948–1994) separated Soweto from the rest of Johannesburg to make it a completely Black area. The area called Lenasia has always been part of the City of Johannesburg. Lenasia is predominantly populated by those of English-speaking Indian ethnicity.
*Source of information: Wikipedia.