Single and Annual multi trip cover
Looking for travel insurance for your next trip. e-Travel are dedicated to providing comprehensive and low-cost Travel Insurance, we provide European and Worldwide single trip and annual multi-trip cover at affordable prices. We also offer different Travel Insurance plans to suit different trips abroad like cruise connect insurance.
All you need to do is book online by completing the details below. If you are travelling on a cruise don't forgot to select our cruise connect insurance cover.
Have a great holiday from the e-Travel team.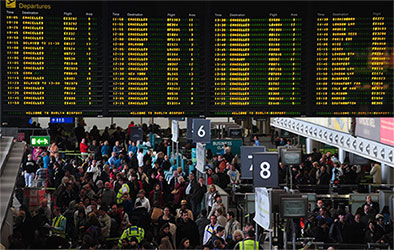 This covers Cancellation or Curtailment charges should the Foreign & Commonwealth office or World Health Organisation advise against travel the country or specific are you are travelling to. This unique Cover also gives you control of the situation and the added security that you have sufficient cover should the Airline cancel, delay or re direct your flight after take-off.

If your flight is cancelled or delayed for more than 12 hours it covers additional accommodation and Travel costs , or for irrecoverable unused Travel and Accommodation costs should you cancel (up to the policy limit). Cover is also provided (up to the policy limit) for accommodation if you have to be moved from your current location or cut your trip short because of Flood, earthquake, volcanic eruption etc.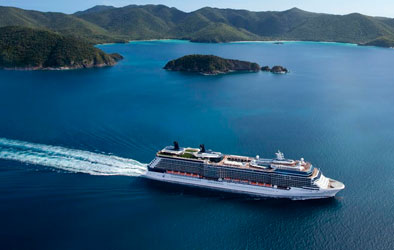 Important Additional Cover for Your Cruise:

Select our Cruise Connection cover to cover any missed cruise connections. Cover is provided (up to the policy limit) for reasonable additional onward travel and accommodation costs incurred in reaching the next cruise departure point should you miss the original embarkation point due to failure of Public Transport (including Scheduled Flights), strike or adverse weather.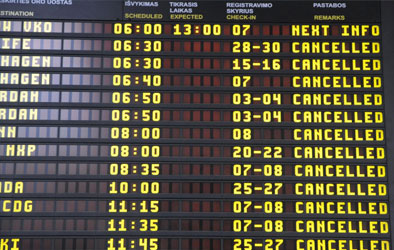 Important Additional Cover for Your Flight:

All of our standard travel insurance policies include Cancellation Cover, which provides cover should you personally have to cancel your trip (subject to the terms and conditions), but what about if the Airline decides to cancel the flight?

Our optional Flight Cancellation Cover provides cover (up to the policy limit) for reasonable additional accommodation and travel costs incurred as a result of the flight you were booked to travel on being cancelled or delayed for more than 24 hours after check in by the Airline and no alternative flight is provided within 24 hrs.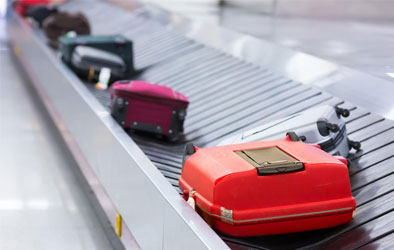 Remove the Excess from your Policy:

Under most sections of the policy, claims are subject to an Excess. To remove this Excess add Excess Waiver cover and then in the event of a claim no excess will be charged (excl hazardous activities listed in grades 2 - 4).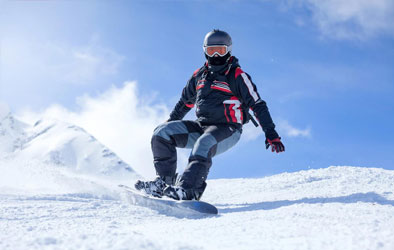 If you are intending to hit the slopes on a Ski / Snowboard trip, add our Wintersports Cover. We will provide cover (up to the policy limit) in respect of Medical Expenses for injuries during your trip and also for your Ski Equipment, Ski Hire, Ski Pack and Piste or Avalanche Closure. Wintersports Cover is automatically included on the Premier Plus cover for both Annual and Single Trips.