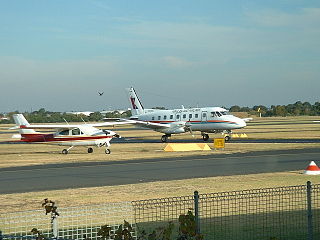 Moorabbin (Harry Hawker) Airport is a general aviation airport for light aircraft located in between the Melbourne suburbs of Heatherton, Cheltenham, Dingley Village and Mentone, Australia. The airport grounds are treated as their own suburb, designated the postcode 3194. The airport opened in December 1949. Originally the intent was to name the airport "Mentone" but this was abandoned after a potential clash with the then French airport Menton. Similarly, Cheltenham was discarded due to similarities to the UK airport Gloucester/Cheltenham. The name comes from the nearby Moorabbin, Victoria. With a total of 274,082 aircraft movements Moorabbin Airport is the second busiest airport in Australia for the calendar year 2011.
Location:
Moorabbin, Victoria, Australia
URL:
http://www.moorabbinairport.com.au/
*Source of information: Wikipedia.