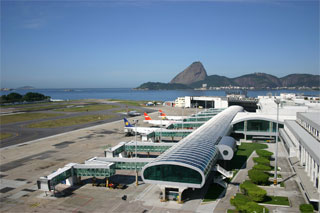 Santos Dumont Airport is the second major airport serving Rio de Janeiro, Brazil. It is named after the Brazilian aviation pioneer Alberto Santos Dumont (1873–1932). In 2012, the airport was ranked 6th in terms of transported passengers and aircraft operations, placing it amongst the busiest airports in the country.[4] It is operated by Infraero. Santos Dumont has slot restrictions operating with a maximum of 23 operations/hour, being one of the three airports with such restrictions in Brazil.
Location:
Praça Senador Salgado Filho - Rio de Janeiro
URL:
http://www.infraero.com.br/
*Source of information: Wikipedia.